Located in the center of Southeast Asia, Thailand has become a popular destination for people from all over the world. Thailand's diversity ranges from lush green jungles, temples and mountains in the north of Chiang Mai to white sandy beaches and crystal clear blue waters in the south. The land of "smiles" is an affordable destination for everyone.
In this blog you will find my three-week itinerary about Thailand in January/February 2023.
What you need to know before you come to Thailand!
Visa: The visa for Europeans (especially Germans) is a 30-day visa on arrival, unless you have previously applied for a longer visa.
Renting a scooter: This is specifically for Phuket as it allows you to avoid the large car traffic.
Register your drone: This was the most important requirement I met before arriving in Thailand.
Register your drone
In order to legally fly your drone, you need to follow three important requirements.
– Purchase insurance, with a minimum coverage of 1,000,000 THB. I purchased my insurance through FEIC – cost about 50€
– Register your drone with CAAT (Civil Aviation Authority of Thailand)- this takes up to 15 days (it took me a week) – no cost.
– Register your drone with NTBC (National Broadcasting and Telecommunications Commission) – takes up to 7 days, but you get full registration once you pay the fee in Thailand – about 11€.
All the necessary and important steps can be found on this website, which I also used for my research.
Bangkok
Krung Thep Mahanakhon Amon Rattanakosin Mahinthara Ayuthaya Mahadilok Phop Noppharat Ratchathani Burirom Udomratchaniwet Mahasathan Amon Piman Awatan Sathit Sakkathattiya Witsanukam Prasit, or Bangkok, is the capital of Thailand known for its colorful, orantine temples and vibrant street life. I spent about 4 days in the capital of Thailand. Although I am not a big fan of big cities, I was impressed by the historical sites, the temples, the food and the cleanliness of Bangkok's streets.
Where to stay?
From shared rooms in hostels to 5-star hotels, you can find everything at a reasonable price. During my visit to Bangkok, I stayed in the following two hotels:
Reasonable price, located a bit away from the main attractions, but quiet area
Rembrandt Hotel & Suites Bangkok
Wide price range, good location on Sukhumvit Road, skytrain 5 minutes walk away, rooftop terrace bar with nice view of the sunset over Bangkok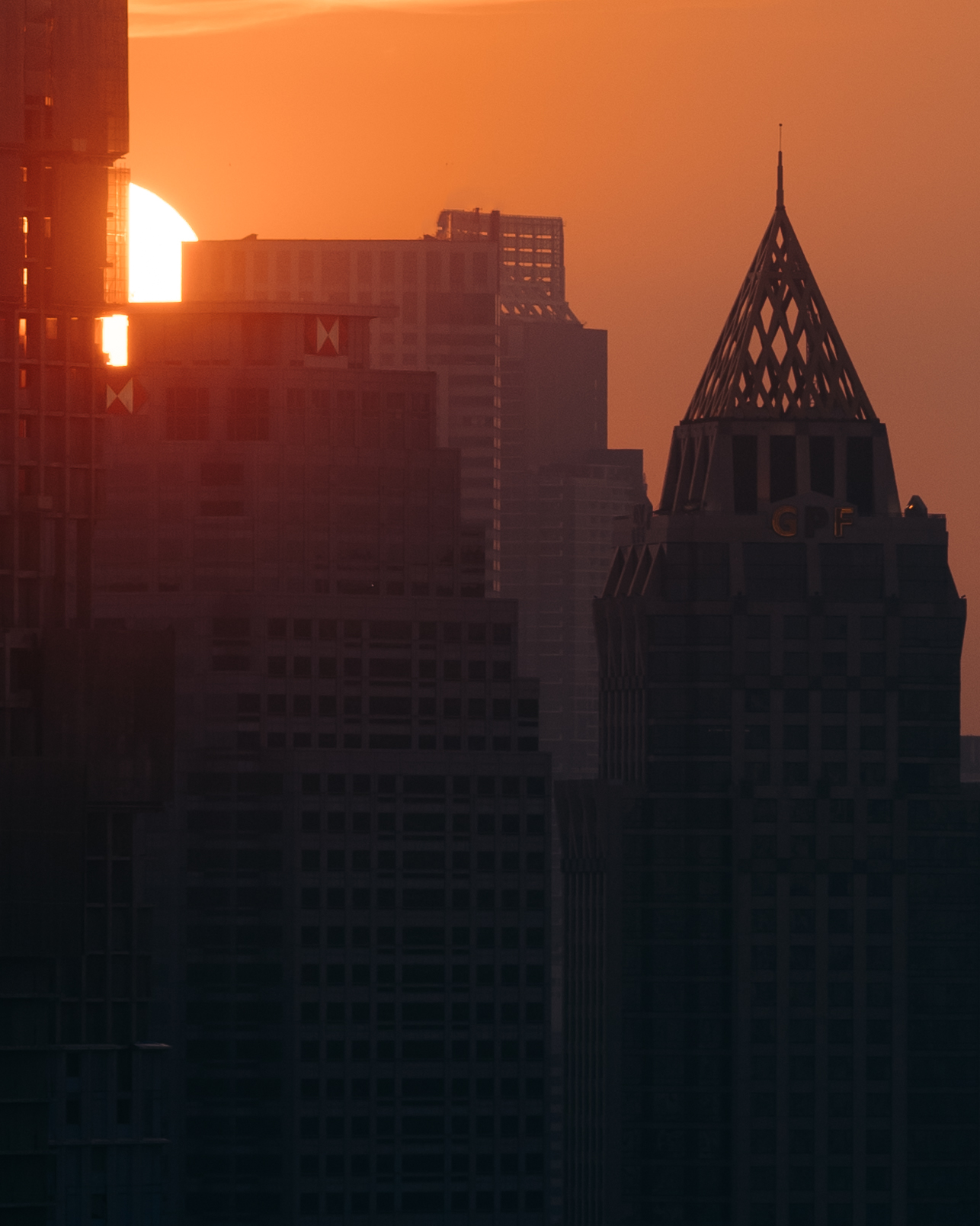 What to do?
Bangkok is home to opulent and ancient temples, but also offers a variety of tours and other attractions for tourists.
Below are the temples I was able to visit and the tours I would recommend.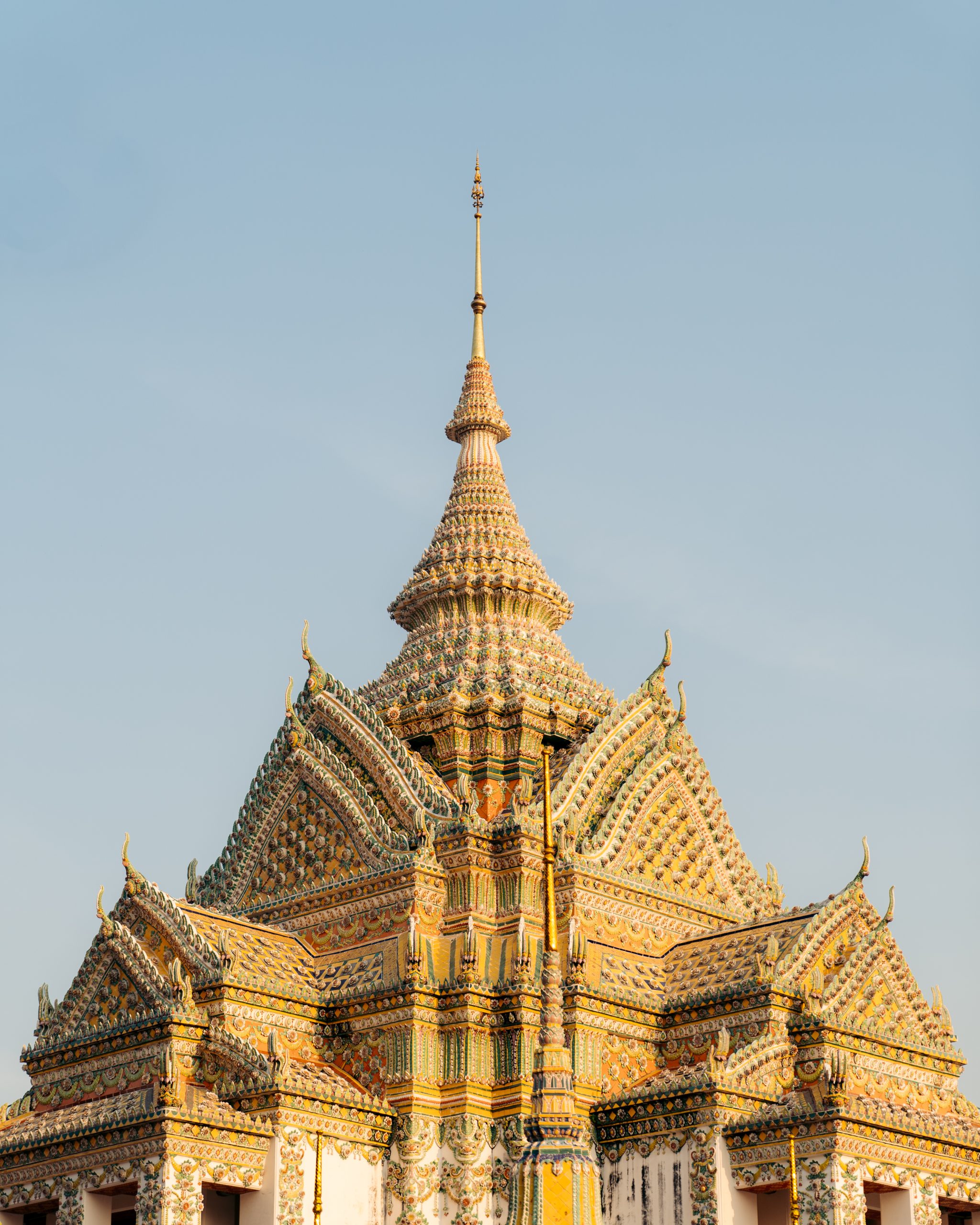 Wat Pho
Wat (Thai: temple) Pho is a sprawling complex, rich in ancient history and home to one of the largest Buddhas in the world – the golden reclining Buddha, 43 meters long.
The entrance fee is 300 THB.
Remember to cover your knees and shoulders.
Sunset view of Wat Arun
Wat Arun is located on the west side of the Chao Phraya River, which makes it a remarkable place for sunset. Due to the time of year, I was lucky enough to see the sun set behind the majestic temple.
Tha Tien Pier offers a breathtaking view of Wat Arun at sunset.
Mae Klong Railway Market
It is famous for its stalls connected to the railroad. The market is located about 50 km outside Bangkok and can be easily reached by car, tour or even train.
The main attraction is the arrival and departure of the train and the associated hurried closing of the umbrellas and tarpaulins by the vendors.
The train arrives at 8:30 am, 11:10 am, 2:30 pm and 5:40 pm. Departures are at 6:20 am, 9:00 am, 11:30 am and 3:30 pm.
Damnoen Saduak Floating Market
Located about 100 km southwest of Bangkok, the floating market is a major tourist attraction because of its colorful and lively ambience. Damnoen Saduak is the straightest and longest canal in Thailand, making it one of the most important trade networks in the country. You can shop, dine and join the hustle and bustle here.
A boat ride on the canal costs about 200 THB.
Both the railroad market and the floating market can be combined with a guided tour that starts in Bangkok.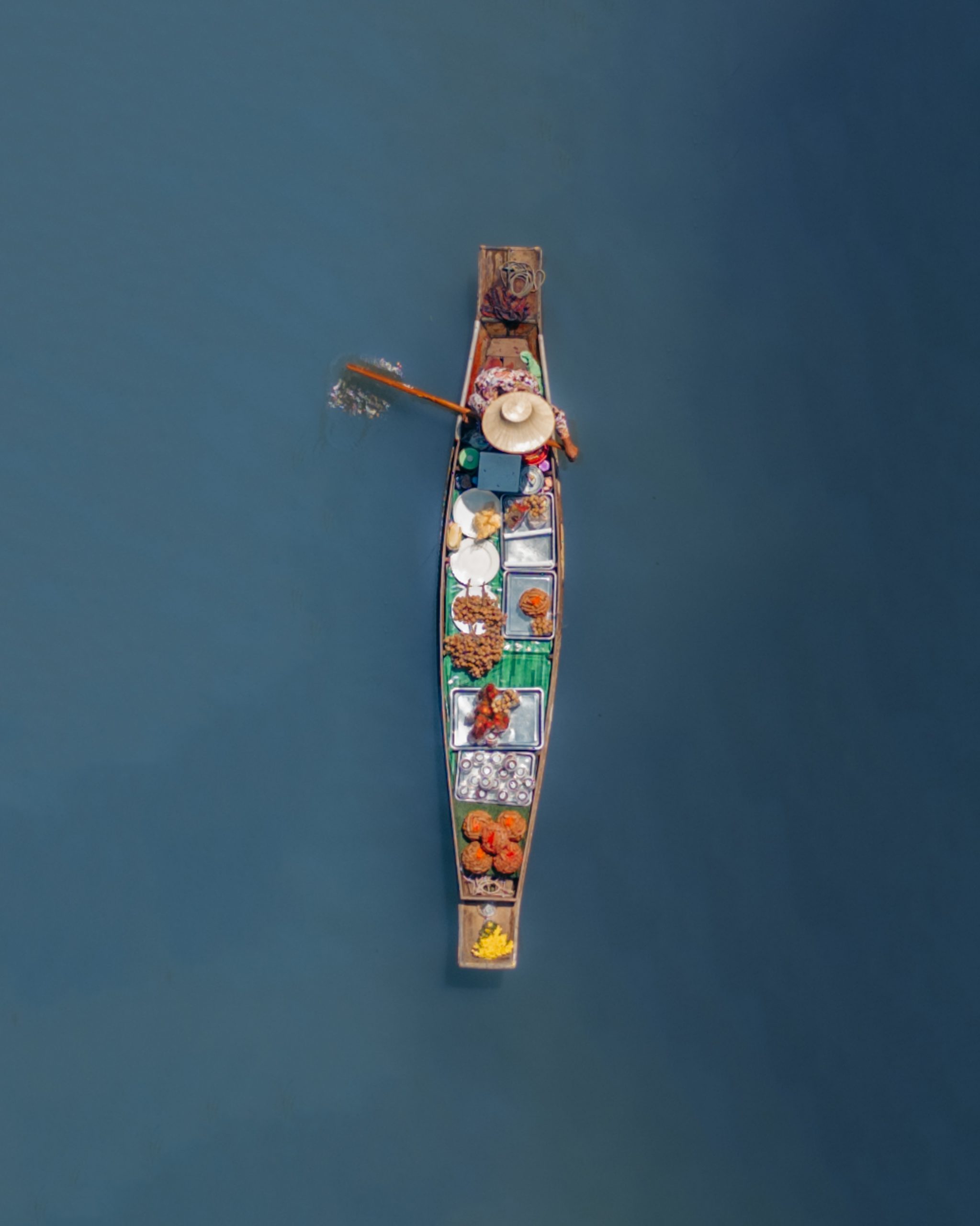 Phuket
Phuket, located in the Andaman Sea in southern Thailand, is the largest island in Thailand. It consists of the main island of Phuket and another 32 smaller islands off its coast. In the north, Phuket is connected to Phang Nga province by Sarasin Bridge. Tropical beaches, hidden temples, thriving markets and a lively nightlife attract foreigners all year round.
Phuket is only a 1.5 hour flight from Bangkok, making it attractive to escape the hustle of city life and enjoy tropical beach life.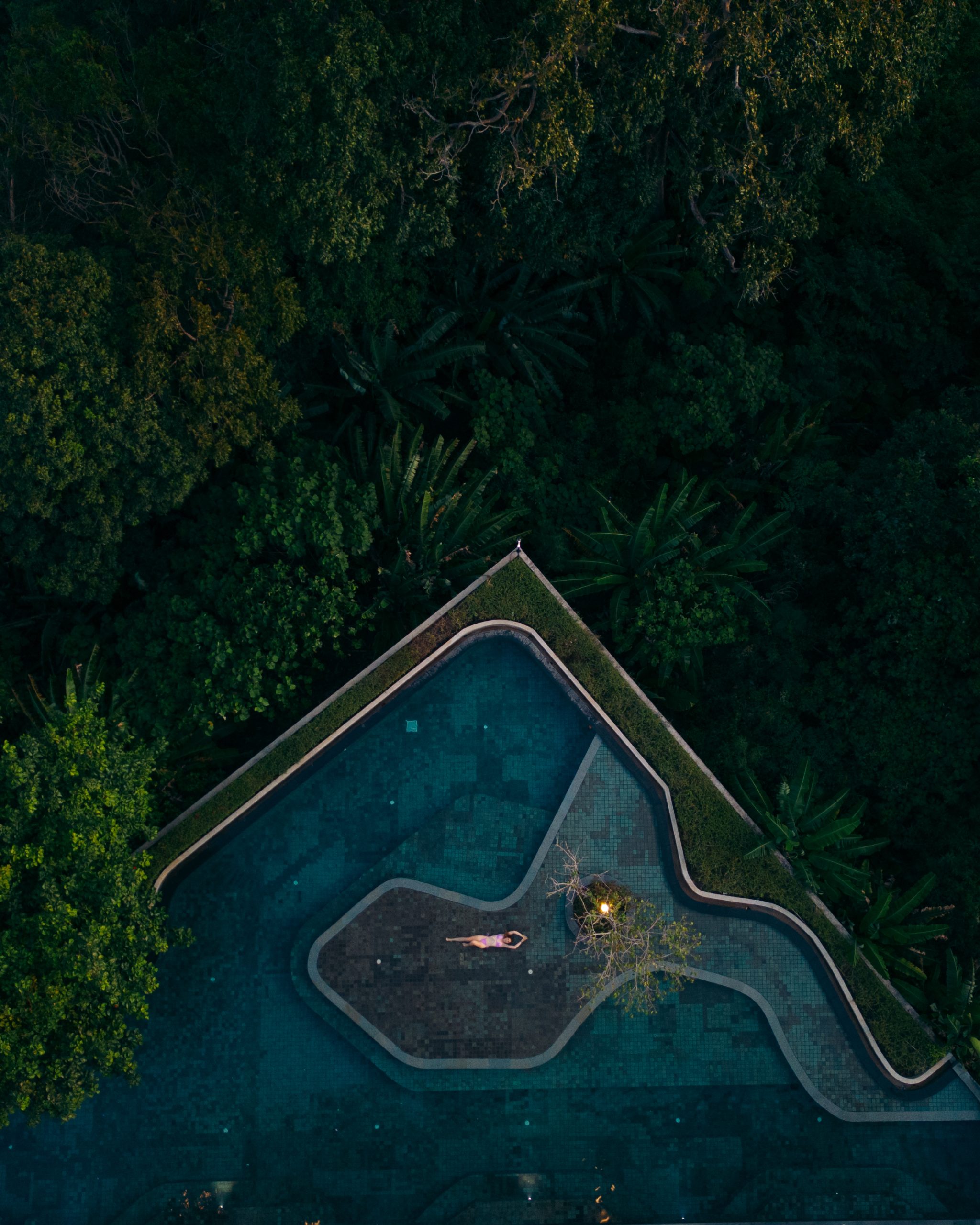 Where to stay?
In Phuket it is easy to get a comfortable luxury stay at a good price. There are resorts all along the coast at reasonable prices.
Here are the accommodations I had during my exploration of Phuket:
Marina Gallery Resort in Kacha Kalim Bay
Located away from the busy streets of Patong, this resort is the perfect place to slow down and relax. Traditional colonial style meets modern design and is meant to convey the authentic feel of Phuket. I highly recommend booking a room with private access to the infinity pool.
A quiet, inexpensive and clean place in the middle of the busy streets of Chalong. It is centrally located and close to Chalong Pier.
What to do?
I spent most of my time in Phuket on a boat, but I was also able to explore some of the island's major sights:
Phuket Big Buddha
The Phuket Big Buddha is a seated Buddha statue 45 meters tall and is located in a protected forest area 20 meters from Chalong. It is a spacious area and can get very busy at sunset.
Remember to cover your knees and shoulders!
Visit Naka Market in Phuket Town
Open only on weekends, the market is known as the largest night market on the island. Here you can buy everything from clothes to accessories and souvenirs to bags and electronics. There's also a huge selection of food – from fruit salads to fried snacks and fried insects.
Get a massage
Massages in Thailand are generally cheap (compared to Western countries) and usually cost around 300-500 THB per hour. There are many massage parlors on Phuket where you can choose from different types of massages. I would recommend going to Phagamast Massage in Rawai Beach.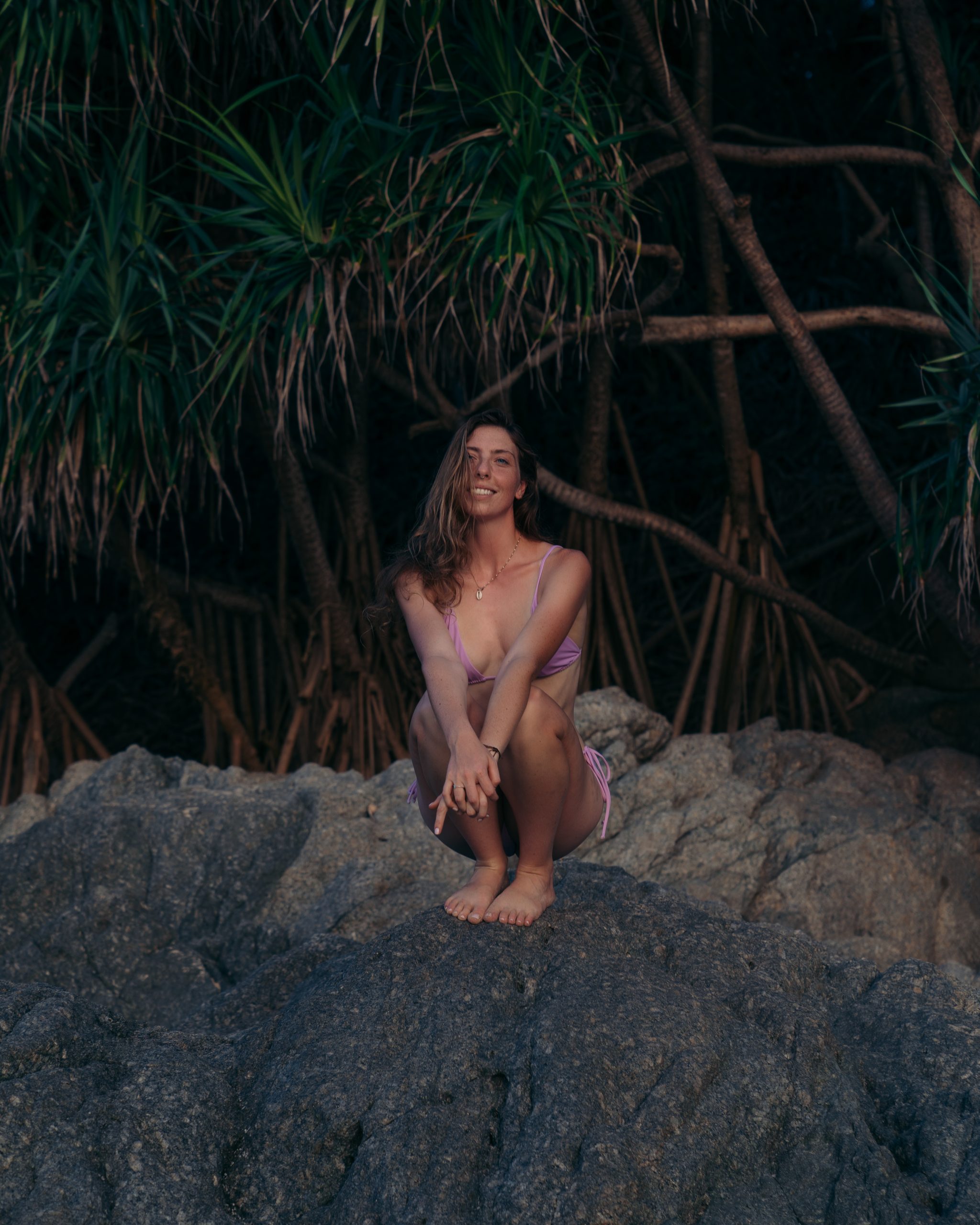 Beaches
Phuket has some of the whitest and cleanest tropical beaches in Southeast Asia. I wasn't able to visit a lot of them but here are some recommendations
Ra Wai Beach

Nai Harn Beach

Kata Noi Beach

Karon Beach

Freedom Beach

Paradise Beach
Take a day trip to Phang Nga
more about that in the next section!
A day trip to Phang Nga
Phang Nga is one of Thailand's southern provinces, along with Phuket, which features high, rocky limestone islands in its national park.
While in Phuket, I took a private day trip with EasyDay Thailand to this beautiful place.
This was our itinerary: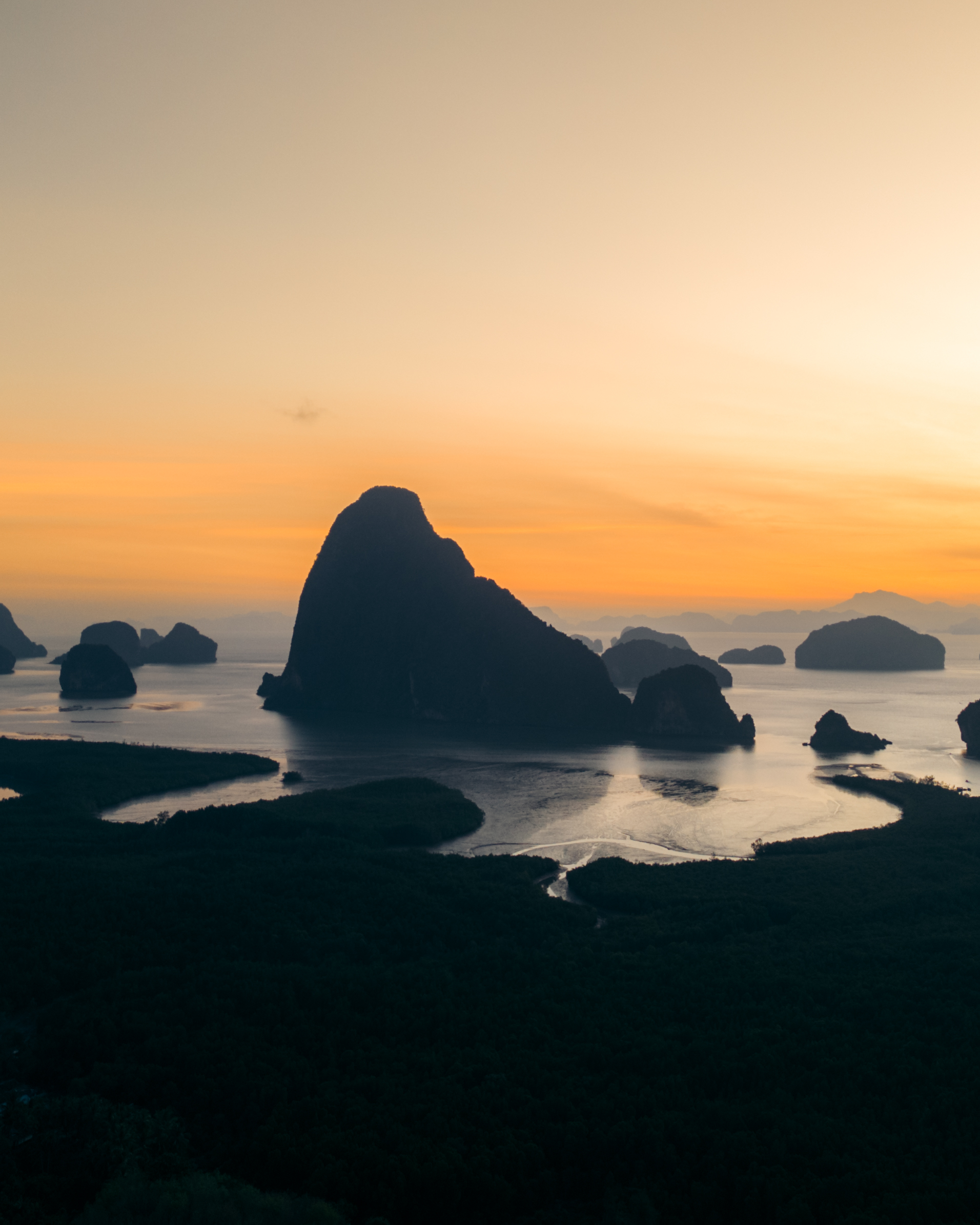 Pick up at 4:30 at the accommodation in Phuket and 1,5 hour drive to the view point in Phang Nga bay for sunrise.
8:30 am After sunrise, we will drive to the pier in Phang Nga and take a longtail boat
Koh Panyee/Floating Village
The longtail boat ride will pass by the floating village with its unique floating soccer field.
James Bond Island
On the way to James Bond Island, we pass several other "Hong" islands and through some caves.
Ice Cream Cave

After the visit to James Bond Island, we explored Ice Cream Cave with its unique dry, ice cream-like limestone formations.

12:00 After the tour of Phang Nga Bay, we ended at Khlong Khan Pier with delicious Thai food near the canal.

13:30 Return to Phuket

EasyDay Thailand organized the tour amazingly and took a lot of time for me to take photos and videos. I can only recommend it!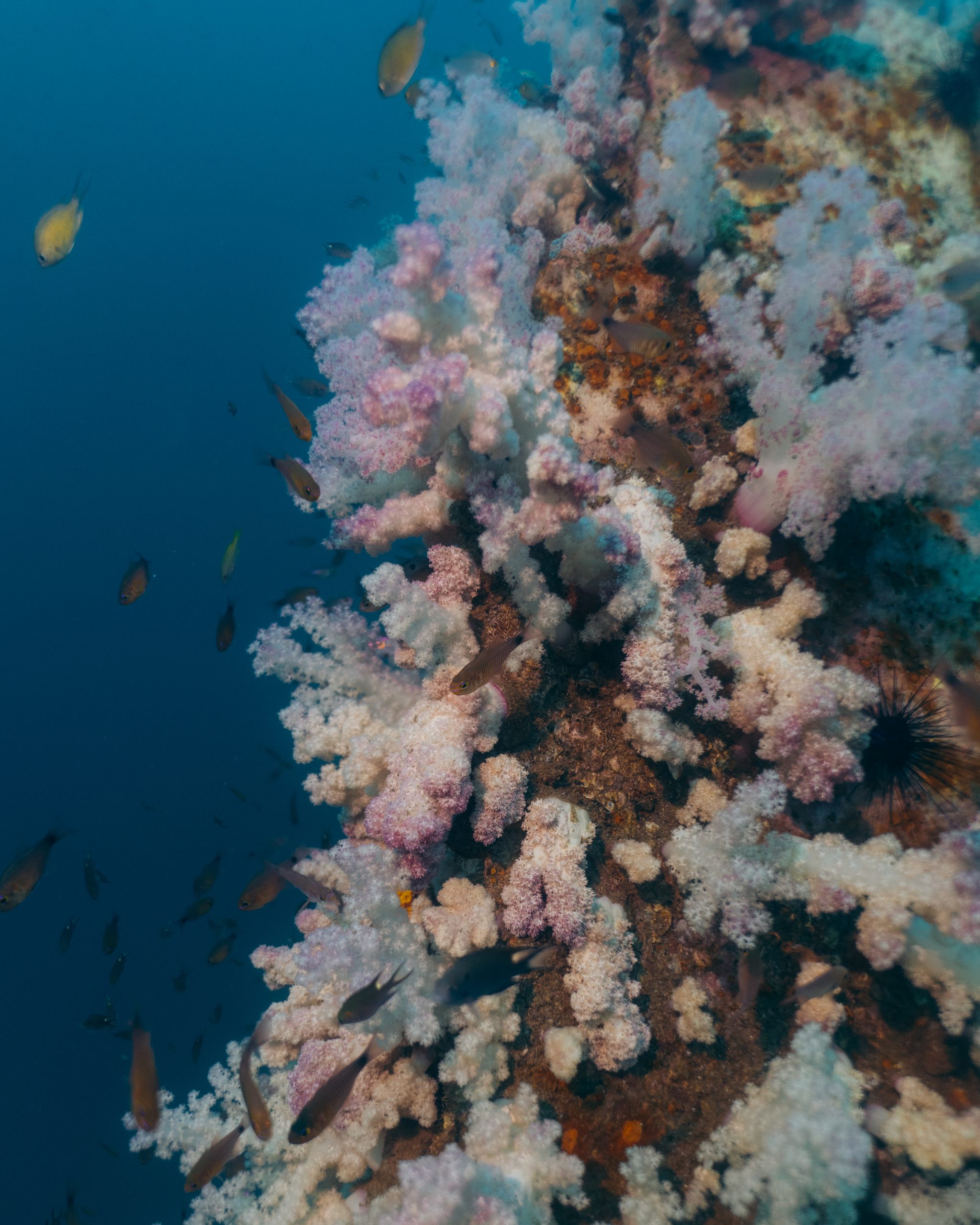 Go on a Live Aboard
Since diving is a big part of my life, I felt the need to visit and explore the underwater world in southern Thailand. I was able to spend a total of 10 days on the Live Aboard Giamani, diving in both the Andaman Sea and the Similan Islands near Myanmar.
There will be a more detailed post about this trip soon.